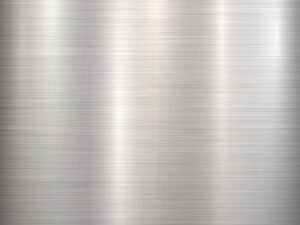 1. Al-Zn coated plate: Al-Zn coated steel plate is composed of Al-Zn alloy structure, consisting of 55% aluminum, 43.4% zinc and 1.6% silicon solidified at 600°C. Its entire structure consists of aluminum – iron – silicon – zinc, forming a dense quadruple crystalline alloy coated steel plate. It is widely used in the skeleton, sealing plate and mounting beam of KYN28A-12, KYN61-40.5 and XGN15-12.
2.Galvanized steel plate
Hot-dip galvanized products are widely used in construction, home appliances, automobiles and ships, container manufacturing, and electromechanical industries, covering almost all areas of clothing, food, housing and transportation. The biggest advantage of coated steel is excellent corrosion resistance, decorative properties and good formability. Galvanized steel sheet is cheaper than aluminized zinc sheet, less used in high and low voltage cabinets, of which Schneider's SM6 ring network cabinet is made of galvanized steel sheet, in the switchgear cabinet cover plate, cable bridges application more.
3. Stainless steel
Stainless steel stainless steel is the resistance of steel to erosion of the surrounding environment, stainless steel is a class of metal materials with good corrosion resistance; used in the manufacture of various mechanical equipment, parts, widely used in a variety of corrosive media environment, in electrical equipment, commonly used in inflatable cabinets, outdoor boxes, box transformers, etc.
4. Cold-rolled steel plate: cold plate is made of ordinary carbon structural steel hot-rolled steel strip, after further cold-rolled into a thickness of less than 4mm steel plate. Since it is rolled at room temperature, no iron oxide is produced, therefore, the cold plate has good surface quality and high dimensional accuracy, and with the addition of annealing treatment, its mechanical properties and process properties are better than those of hot-rolled thin steel plates. In electrical equipment, it is commonly used in outdoor boxes, box transformers and panels of high-voltage and low-voltage cabinets, three box products, high-voltage welded ring network cabinet shells, etc.
Custom Metal Box Manufacturers | Custom Sheet Metal Enclosures | Custom Aluminum Box | Custom Sheet Metal Boxes | Custom Metal Boxes | Sheet Metal Supplier | Steel Box Manufacturers | Sheet Metal Box Manufacturers | Custom Made Metal Boxes | China Sheet Metal Manufacturer | Outdoor Vending Machine Enclosures | Equipment Enclosures | Machinery Enclosures | Machine Enclosure | Machine Enclosures | Industrial Machine Enclosures | Metal Enclosures for Electronics | EV Charger Outdoor Enclosure | Outdoor EV Charger Enclosure | EV Charger Enclosure | Custom Aluminium Box | Custom Steel Box | Metal Box Supplier | Metal Enclosure Manufacturer | Sheet Metal Enclosure Manufacturers | Metal Enclosure Box Manufacturer | Metal Enclosure Manufacturer | Aluminium Box Manufacturer | Outdoor Equipment Enclosures | Enclosure for EV Charger | EV Charging Enclosure | EV Charger Enclosure | Aluminium Box Manufacturers | Equipment Enclosures Metal | Sheet Metal Enclosure | Metal Enclosure Box | Metal Enclosure | Enclosure Box Price | Sheet Metal Manufacturers | Sheet Metal Manufacturing companies | Custom Made Aluminium Boxes | Custom Made Metal Box | Aluminum Sheet Metal Fabrication | Aluminium Sheet Metal Fabrication | Auminium Tool Boxes Made to Order | Custom Metal Enclosures | Custom Stainless Steel Box | Custom Made Aluminum Boxes | Metal Box Manufacturers | Custom Steel Enclosures | Custom Stainless Steel Enclosures | Custom Metal Box | Custom Aluminium Box