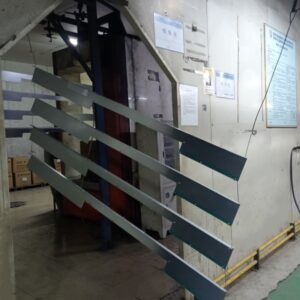 Painting is one of the processes involved in the processing of sheet metal chassis. The painting process is of great significance to sheet metal chassis, which is exposed to the air and will not be oxidized only under the protection of the paint layer, thus having the function of waterproof and rust prevention. However, in the process of painting sheet metal chassis, the top coat can bulge into a ring for various reasons. Then do you know how the paint bulges into a ring shape of sheet metal case processing parts? The following is a brief introduction for you:
Main phenomenon: The bulging of the paint around the trimmed part of the sheet metal case is mainly due to the fact that the substrate is not completely hardened, resulting in the absorption of the surface paint. The sandpaper is too coarse and the topcoat uses an unsuitable thinner. The part repaired with atomic or eye filler gray was not properly primed or sealed before spraying the topcoat.
Prevention method: Sand the repaired part until the metal layer is exposed; perform a solvent test with thinner at the edge of the exposed painted layer of the sheet metal chassis processing parts, and if the paint is soft, this layer must be sealed off. Atomic ash and eye filler ash can only be used on the exposed metal and cannot be covered on the original paint surface. Select the appropriate sandpaper; make sure that all preparatory materials are completely dry.
Remediation method: After the remedial material has dried, smooth out the damaged part of the sheet metal enclosure, isolate it with priming material, and then repaint.
As mentioned above, this is the main phenomenon of the surface paint bulging into a ring shape of the sheet metal chassis processing parts and the related prevention and remedial methods. By using the above mentioned contents, we can deal with the problem well and ensure that the sheet metal case processing parts can get a good painting appearance.
Custom Metal Box Manufacturers | Custom Sheet Metal Enclosures | Custom Aluminum Box | Custom Sheet Metal Boxes | Custom Metal Boxes | Sheet Metal Supplier | Steel Box Manufacturers | Sheet Metal Box Manufacturers | Custom Made Metal Boxes | China Sheet Metal Manufacturer | Outdoor Vending Machine Enclosures | Industrial Machine Enclosures | Metal Enclosures for Electronics | EV Charger Outdoor Enclosure | Outdoor EV Charger Enclosure | EV Charger Enclosure | Custom Aluminium Box | Custom Steel Box | Metal Box Supplier | Metal Enclosure Manufacturer | Sheet Metal Enclosure Manufacturers | Metal Enclosure Box Manufacturer | Metal Enclosure Manufacturer | Aluminium Box Manufacturer | Outdoor Equipment Enclosures | Aluminium Box Manufacturers | Equipment Enclosures Metal | Metal Enclosure Box | Metal Enclosure | Enclosure Box Price | Sheet Metal Manufacturers | Sheet Metal Manufacturing companies | Custom Made Aluminium Boxes | Custom Made Metal Box | Aluminum Sheet Metal Fabrication | Aluminium Sheet Metal Fabrication | Auminium Tool Boxes Made to Order | Custom Metal Enclosures | Custom Stainless Steel Box | Custom Made Aluminum Boxes | Metal Box Manufacturers | Custom Steel Enclosures | Custom Stainless Steel Enclosures | Custom Metal Box | Custom Aluminium Box | Sheet Metal Fabrication Supplier | China Sheet Metal Fabrication | Custom Sheet Metal Fabrication | Sheet Metal Fabrication Services | Metal Manufacturing in China | Aluminum Box Fabrication | Sheet Metal Box Fabrication | Sheet Metal China | Precision Sheet Metal Fabrication | Custom Aluminum Box Fabrication | Custom Metal Box Fabrication | Sheet Metal Manufacturing | Metal Manufacturing Company | Metal Bending Services